Click Below to shop our services
Click Below to renew annual lease
Click Below to terminate service
For General Questions
View Full Mobile Site
Welcome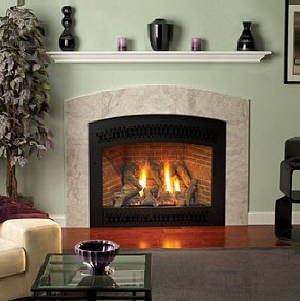 We also provide full service gas log sales, installation, and maintenance.
Our Product:
Click Below to shop our services
Click Below to renew annual lease
Click Below to terminate our services
For General Questions:
Welcome,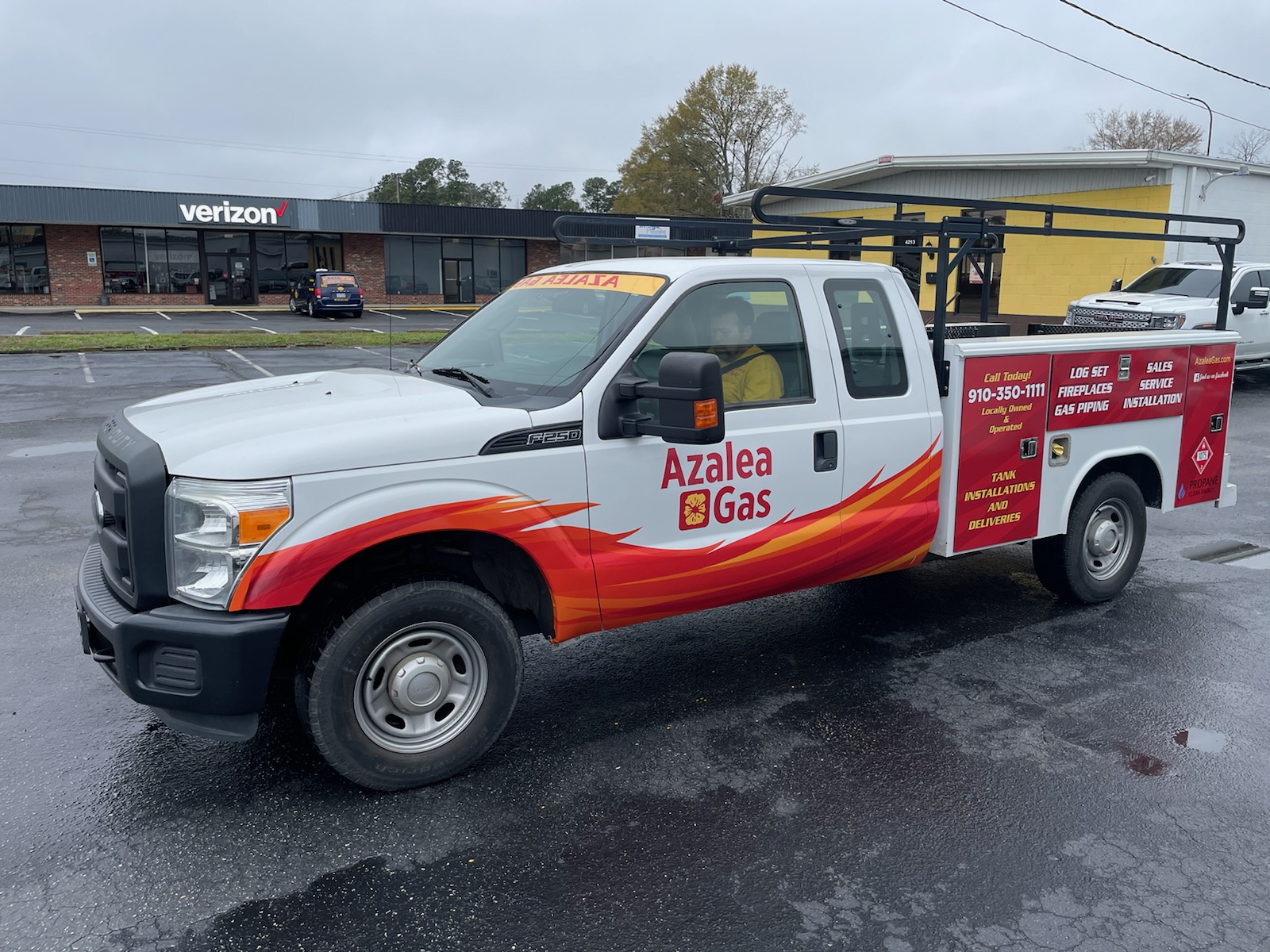 Tank Systems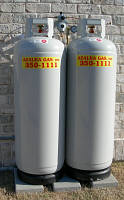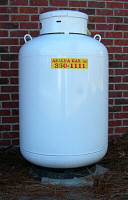 Fireplaces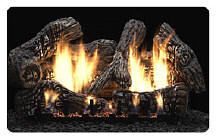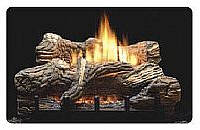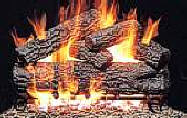 If you're converting an existing wood burning fireplace into a gas log fireplace, and you want to know what size log set will fit, just take the following measurements on your fireplace. Measure the distance between the two points at (A), (B), (C), and (D) as depicted to the left. Each manufacturer determines what size log set can fit in a particular fireplace size. With this information, you can contact us to discuss which log set will best fit your application. The only other considerations are the propane tank system, and the pipe run between the log set and the propane. If you're on natural gas, the only thing needed is the pipe run to the natural gas source. We can accomplish both of these matters for you.

If you don't have a fireplace to convert and you would like one, simply choose the location to place it and the size you would like and give us a call. The first step is to choose a firebox like the one on the left. The one is vent free, but you can have one with a vent if you prefer. Once installed, pipe would be run to the propane or natural gas source, and a surround would be placed around the box. You may decide to have a hearth and mantel to better fit the surroundings in your home. Last, is the log set to choose. Once everything is in place and connected, you can look forward to many years of burning enjoyment. Below are some additional considerations to think of when choosing the location, and are manufacturer dependent on the box you choose. The following are taken from Empire Comfort Systems.

Sidewall and Ceiling Clearances

For example, the diagram to the left is telling us that the sides of the fireplace opening must be 6" from any combustable wall. The ceiling must be at least 41" for 18", 24", and 30" logs from the fireplace opening.

Mantel Clearances Without Hood

Here, you must have non-combustible materials above the fireplace opening. Non-combustible material must extend at least 12" above the fireplace opening. With sheet metal, you must have non-combustible material behind it. Heat resistant materials such as slate and marble must be at least 1/2" thick. Sheet metal should not be installed onto combustible material. If you don't meet these clearances you must do one of the following; use a hood, raise the mantel to the proper height or remove the mantel.

Mantel Clearances With Hood

If you can't meet the 12" non-combustible rule above, you can place a hood, as long as you have 8" non-combustible material above the fireplace opening. Otherwise, another option would be to operate the logs with the damper open. If you do have 8" non-combustible material above the fireplace opening (remember you must have non-combustible material behind the sheet metal, and heat resistant materials such as slate and marble must be at least 1/2" thick), a hood can be used following the example to the left.

In this example, a mantel can project from the wall a maximum of 2" at a minimum of 13-1/2" above the opening, and a maximum of 6" at a minimum of 15" above the opening.

If your installation doesn't meet the above minimum clearance requirements, you must proceed to one of the following steps: raise the mantel to the proper height or remove the mantel completely.

Floor Clearance

If you're installing a log set at floor level, the minimum distance to any combustables is "0" inches as depicted to the left. And that's all there is to it.

Good luck with your project, and please let us know if we can be of service.
---
Instructions
Sight Glass
Regulator Lever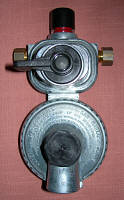 Automatic Regulator
Twin Cylinder
There are two ways to use the twin cylinder propane system. Since the regulator that is used on your system is fully automatic, the first way is to have both cylinders left open (in service). When the first cylinder runs dry, the regulator will automatically make the transfer between the first cylinder and the second. The key in using the system this way is that it is the user's responsibility to know when the first cylinder runs out (so a call can be made to Azalea Gas to order a refill). The way this is done is to periodically check the sight glass to detect when the indicator changes from green (have propane), to red (no propane). In the picture to the left the sight glass is at the top of the regulator and is showing red, just under the black cap. As soon as you notice the color change from green to red, close the valve on the empty cylinder, turn the regulator lever towards the full cylinder and contact Azalea Gas for a refill cylinder. This method allows the appliance to continue running without interruption.
The second way that people like to use the system is to control the process manually. This is done by having one cylinder on (in service), and one cylinder off (not in service). When the one cylinder runs out of propane, the appliance will stop working. When you look at the sight glass on the regulator, it will be red to show no propane in the cylinder. Close the empty cylinder, turn the regulator lever to the full cylinder, and turn the full cylinder on. The sight glass will turn from red to green to show propane. At this point you can turn the appliance back on. All that remains is to call Azalea Gas for a replacement cylinder, and enjoy.
There is one important thing to be aware of regardless which method is used. Propane vendors are required by the State of North Carolina to pressure test a system to the appliance(s) when a customer runs out of propane. As part of that process, Azalea Gas is available ( extra fees apply ) to light the appliance(s) to insure everything is in good working order. Access is required in order to do this. If you have any questions with either method, please contact us.
Single Tank
There is nothing to do on the 100 gallon system other than monitoring the gauge. To do this, lift the lid at the top of the tank, and read the gauge. When the gauge reaches 30% full, contact Azalea Gas for a delivery. That's all there is to it!
Log Set
The first and most important thing in using you logs is to read and be familiar with the manufacturer's instructions of your gas log set. There are safety and operational instructions that you should be familiar with. Instructions included here by no means take priority over the instructions outlined in the user manual. If you don't have a manaul, one can be downloaded from the manufacturer's web site. To do this, simply get the manufacturer's name, the log set model number and serial number found on the data plate attached somewhere on your logs. Do a search for that manufacturer to locate them on the web. Once there, look for a tab that leads you to the section dealing with user manuals, and print or save your specific manual.
In very general terms, there are basically two types of pilot systems. The first is commonly referred to as a standing pilot system (meaning there is no standing pilot). To start the standing pilot system, turn the main control knob to OFF. Next turn the control knob to PILOT (or in some cases the knob will read IGN for ignition). Push the knob in and hold it for 15 to 20 seconds. While still holding the control knob in, push the IGNITOR button in two or three times very quickly. This should ignite the pilot and your pilot flame should come on. Continue holding the control knob in for 15 to 20 seconds to heat up the thermo couple, then gradually release. The pilot flame should remain on. If it doesn't, repeat the process until it does. Once the pilot is lit, you can then turn the control knob to ON. That's all there is to it. But don't get discouraged if at first it doesn't come on. Some logs take more time to light than others.
If however, you have an electronic ignition system, there is a wall switch that activates the pilot, which in turn lights the burner on your log set. All you have to do is turn the wall switch ON for the flame to come on. If the logs don't ignite at first, continue turn the wall switch ON and OFF (counting 30 to 45 seconds each time before turning OFF). Again, the manufacturer's instructions should be followed at all times. In either case, if you have trouble lighting your logs, contact Azalea Gas for assistance.
Questions
QHow do I tell when one cylinder has run out?

A See the Instructions section for details.

Q How can I tell when Azalea Gas has delivered a cylinder to me?

A A receipt for your purchase will be left at your front door.

Q How long does it take to get a replacement cylinder?

A Normally it takes three to five business days ( longer delivery times during peak seasons ).

Q My single tank is reading 30%, how long does it take to get a fill?

A Depending on where you live, it could take up to a week or more, but don't worry you have plenty of fuel.

Q Do your delivery people accept cash or check for delivery?

A No. Azalea Gas accepts credit card on order, or pre-payment by cash or check.

Q How do I light my logs?

A Unfortunately, there are so many different types of logs and fireplaces on the market, that it's impossible to answer this question other than to refer you to your specific manufacturer's user manual. In most cases, this takes priority over anything else. There is however, some very general information in our Instructions section that deals with logs sets.

Q Should I shut the pilot on my logs off after use?

A You should always follow the recommendations made in your user manual, but in general, pilots are designed to constantly be on to keep the assembly clean, and as a matter of convenience. You can howver, shut the pilot off during the off-season to save fuel.

Q Should I shut the propane system off when not in use?

A It is not necessary to shut the propane when not in use, but as an added safety precaution, you can turn the valve on the active cylinder(s) to off during the off-season.

Q How do I order propane if I have a twin cylinder system?

A Contact us and tell us that you need a cylinder of propane. If you are out on both, you must specify that you need two. Our driver is loaded with the exact number of cylinders needed for the day. Remember also, if you are out of propane on both, there will be a need to pressure test the system ( extra charge will apply ).

Q How do I order propane if I have a 100 gallon tank?

A Just contact us and tell us that you need a fill.

Q How far in advance do I need to contact you to establish propane service?

A The sooner the better. Under normal circumstances, we keep to a schedule one week out. During the winter months however, this one week schedule could be as far out as three.

Q Can I arrange for the propane system to be installed prior to closing on my home?

A We normally prefer to wait until after the closing, but yes it is possible to have the system installed before (with the approval of the seller/builder).

Q What is a pressure test and why do I need it when I run out of propane?

A A pressure test is a test to insure that there are no leaks in your system, from the tank system to the appliance(s). It is required by the State of North Carolina to insure that you ran out of propane through use and not a leak. Normally, if the system is used properly, you should not run out of propane.

Q Do you fill grill tanks at 2417 Wrightsville Avenue in Wilmington?

A As long as it has an OPD valve, and is still within date and in good condition, we do (keep in mind certain safety precautions do exist when transporting LP).

Q How does the door to door grill tank home delivery service work?

A Simple, we request that you have two tanks for your grill, so that when one runs out , you plug in the other to keep you "cooking" (if you don't have a second tank, we can supply you with one for a nominal fee). Give us a call so that we can schedule a tank pick up. We'll fill it, and return it to you full.

Q What if I don't want a second grill tank. Will you still give me the grill tank service?

A Yes, but keep in mind that it might take a week or longer to get your full tank back up.

Q Will I always get my original grill tank back?

A Yes, that's the beauty of this program. What you give us to fill is what you get back.

Q Can you fill my residential tank?

A Yes. We can fill any size tank. Restrictions apply, call for detail.


Specials
Please contact the office for current service specials!
---